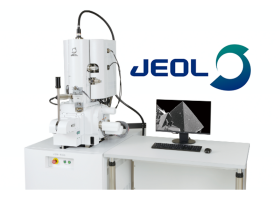 JEOL Ltd. JEOL Ltd.
Introduced ServAir as an after-sales service platform that can flexibly respond to company policies
JEOL Ltd. provides total solutions required by customers and the market through their products, including state-of-the-art scientific instruments, semiconductor equipment, industrial equipment, and medical equipment, while contributing to the realization of a recycling-oriented society capable of sustainable development.
In order to make an innovation, they have launched the "YOKOGUSHI" strategy to provide solutions that will truly satisfy their customers. Creating things that are not available today requires not only the existing methods but also new ideas and connections that go beyond boundaries. As a leading manufacturer of scientific and measuring instruments, they respond to meet the sophisticated needs of the market, provide equipment to various fields of society, and offer a wide range of product lineups.
JEOL Ltd. has recently introduced ServAir as a platform to support the after-sales service of the equipment they handle. It supports maintenance operations for all products, including management of SWAP products that other packages cannot handle, and it plays a role in improving the efficiency of service operations.
Industry
Manufacturing, marketing, development & research of Scientific and Metrology Instruments (Electron Optics Instruments, Analytical Instruments, Measuring Instruments), Semiconductor Equipment, Industrial Equipment, and Medical Equipment, processing, maintenance & services of related products and parts, as well as procurement & sales of peripherals.
Licenses Introduced
Field Service
Maintenance Service
Off-site Service
Inventory Management
Reason for selection
ServAir had better coverage than other packages for a wide range of service business requirements.
Sales representative and SE's in charge were familiar with the service business and understood the language of the business.
ServAir is being utilized in-house, and there was a sense of security in operating a more advanced service system.
Issues that existed before ServAir introduction
There were areas where the existing system could not keep up with new solutions for company policies.
Reception information was scattered among regular maintenance service receptions, web inquiries, requests from contract analysis, making operations inefficient.
Some parts were managed in Excel due to a lack of functionality, which made business analysis consume a lot of time.
Effects of ServAir introduction
Long-term stable use and functional expansion through periodic version upgrades can be expected by adopting the package.
As a result of centrally managing various inquiries on ServAir, information sharing became easier, and operational efficiency was improved.
Since the data is now properly stored in the DB, the man-hours required for analysis have been greatly reduced.
Interview
There is a need to create a system that can flexibly respond to company policies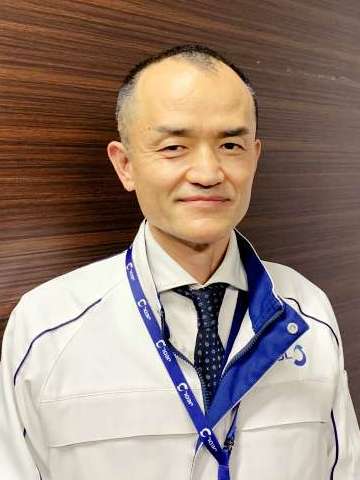 JEOL Ltd.
Field Solutions
Business Division
Service Planning & Promotion Head Office
Planning & Promotion Department Manager
Mr. Fumio Nakamura
Under our medium-term management plan, "Evolving Growth Plan," we have identified semiconductor-related equipment, industrial equipment, and medical equipment as future growth markets, and we aim to further enhance our corporate value by proactively introducing new products and solutions in these markets.

In terms of "service," aside from performing repairs when we receive an inquiry, we are also increasingly proposing solutions that are entirely different from what we have done in the past, such as performing contract analysis and preparing the environment of the installation room. It was necessary to quickly share information via the system on how to deal with the equipment.

We had been using the Scratch system for about 20 years with repeated improvements, but we began to feel the limitations of the system in terms of functional expansion, new technology, and security support, so we decided to consider introducing a package that could cover the scope of our after-sales service operations.

We gathered information from several companies and talked to them, but none of the systems matched our SWAP management, which is when we found "ServAir" through an internet search.

Familiarity with service operations and business language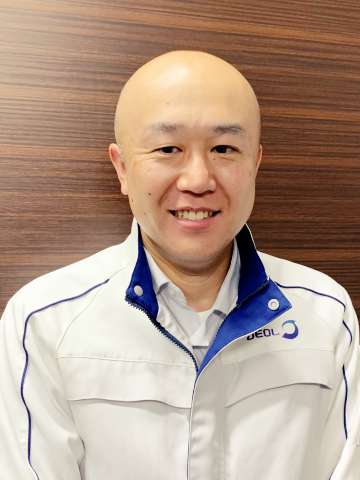 JEOL Ltd.
Field Solutions
Business Division
Service Planning & Promotion Head Office
Planning & Promotion Department Planning Group Chief
Project Manager
Mr. Toru Ide
With the increasing importance of providing solutions as a company policy, it was hard to keep up with the business by modifying the existing system, so we looked for a package specialized in service operations.

ServAir is an in-house developed package, which we felt that we could use for the long term. The YOKOGAWA Group, which is the developer of ServAir, uses ServAir on a global scale, and we felt that we could get advice from them on how to proceed with our service operations, as we are in a similar business category.

When we visited the YOKOGAWA Global Response Center, we had the impression that they had built and operated a more advanced service system than our company. The fact that ServAir covered a broader range of service business requirements than other systems was another deciding factor.

Since the system is used in their company, the sales representative and system engineers in charge are familiar with service operations, and we were able to have conversations about "service operations" and "systems related to service operations" from the pre-introduction meeting, which gave us a sense of security.

As we were considering the introduction of the system, we heard about the introduction of other companies and realized that our company's business is unique. For this reason, we could not just use the package as it is, and there are add-ons and customizations added, but we are expecting further functional expansion through regular version updates of the package.
Service information is aggregated in ServAir, vastly improving operational efficiency.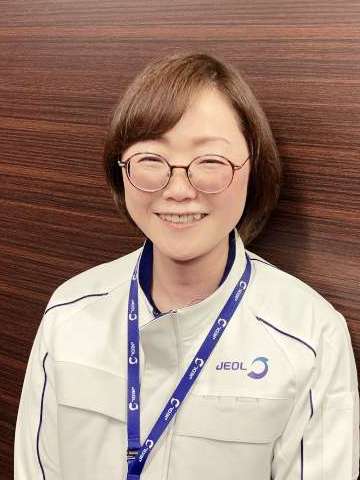 JEOL Ltd.
IT Head Office System Development Department
Development Group 1
Deputy Director
Ms. Mie Takahashi
Until now, the existing system was a scratch system built for ease of use, so the approval actions for each process were handled in various patterns. After the introduction of ServAir, it became possible to execute the approval process within each business process, and since the history is kept systematically, it also became possible to achieve internal control.

We performed data linkage with related systems and consolidated service information in ServAir. As a result, it has enabled ServAir to centrally manage various types of inquiries, such as web inquiries and requests from contract analysis, in addition to the reception from regular maintenance services.

All necessary information is consolidated in ServAir, eliminating double entry and improving efficiency. In addition, all information can be linked to a single case, and completion approvals can be grasped through linkage with the CMS, making it possible to visualize the progress status.

Moreover, some of the various indicators required for quality control require manual aggregation work, and the lack of functionality made the operations complicated as the person in charge had to refer to related information and perform double entry. However, these measures are no longer necessary, which significantly improved work efficiency.
It was a large-scale project, but it was launched smoothly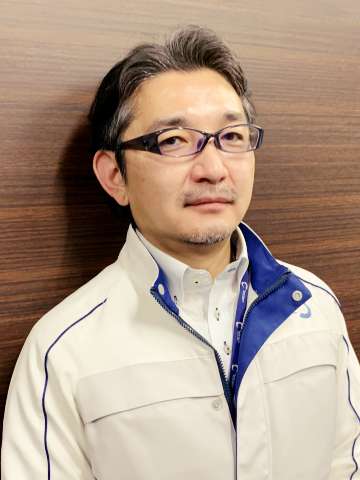 JEOL Ltd.
IT Head Office System Development Department
Development Group 1
Director
Mr. Daisuke Otsu
Regarding data analysis, we make it possible for each department to see the information they need. As for the information system side, we have released data sets so that various types of data can be analyzed, and each department can use BI tools to see the information they want.

In the existing system, there were many entries in the text area, and data was not stored for each item, making it hard to create analysis data. However, after the introduction of ServAir, the man-hours required for analysis have been greatly reduced as the data is now properly stored in the DB.

In addition, along with the introduction of ServAir, we also developed in-house cooperation with peripheral systems. It was a lot of work to develop around 70 linkages in 3 months, and although some problems arose with the linkage, we can solve them immediately.

Although replacing the core system for service operations was a challenge, as we had to conduct training throughout the country, we have carried it out without any delays in operations. It was a large-scale project, but the start-up went smoothly. Replacing a system is a very difficult task, but we were able to keep it within budget, and I think it was a good replacement.
IoT and ServAir to link to preventive maintenance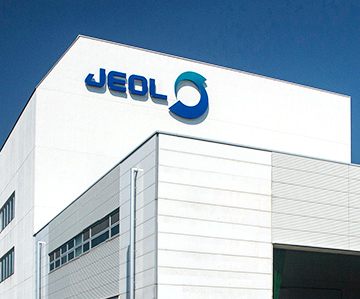 JEOL Ltd.
Head Office
We handle a wide variety of products in small quantities, and we expect that the demand will increase in the future from the perspective of each department and QMS, so we would like to make full use of ServAir so that we can analyze more efficiently.

A large scope for the future is in the field of IoT. We are considering this, especially for medical use equipment, as there are many requests from the customers. We are discussing how to respond on both the equipment and business side, such as sending operation information from the equipment, selecting error information, and making adjustments on the IoT receiving side. If after-sales service is necessary for the error details that came up from the equipment, we would like to receive it in ServAir and link it to preventive maintenance.

In addition, we would like to import information on services that are supported overseas, promote worldwide data aggregation, and provide feedback on our products.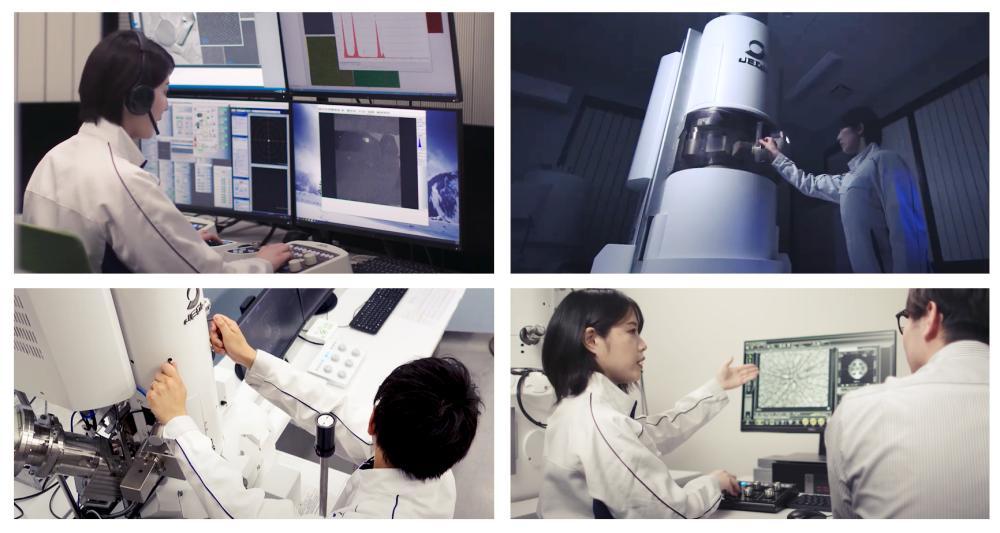 ※The information in this case study is as of February 2023.
※Titles, numbers, names, etc. described in this case study are those at the time of publication and may have been changed.