Best practices for after-sales service
ServAir offers highly convenient functions conforming actual usage scenarios, based on
the Yokogawa Group's know-how in maintenance service operations and a track record
of supporting more than 1100 after-sales operations for customers in various industries.
It can be used in a wide range of applications, from introduction to the manufacturer-based
after-service department to the core system of a service-only company.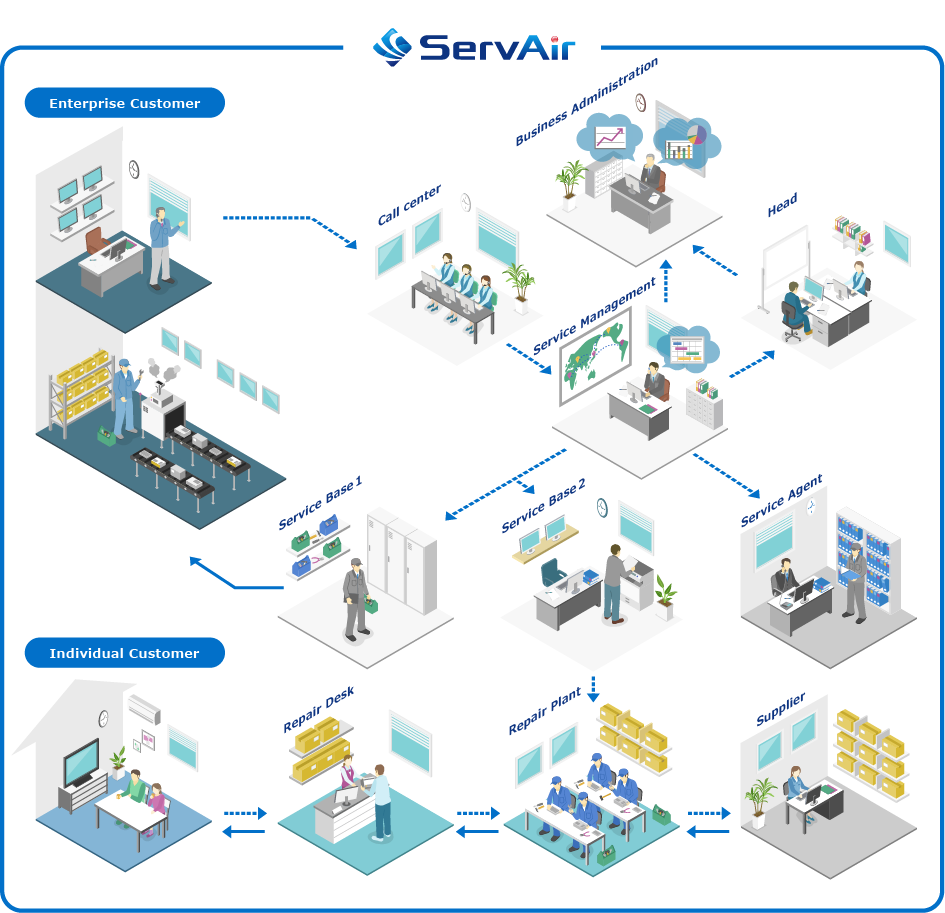 Flexible to environment changes and user needs
ServAir can be deployed regardless of the size of enterprise, from a small startup
as a department system of about 10 people to thousands of enterprise users.
Depending on your budget and changes in your environment, you can make flexible selections
according to your needs, such as adding business modules and adding users.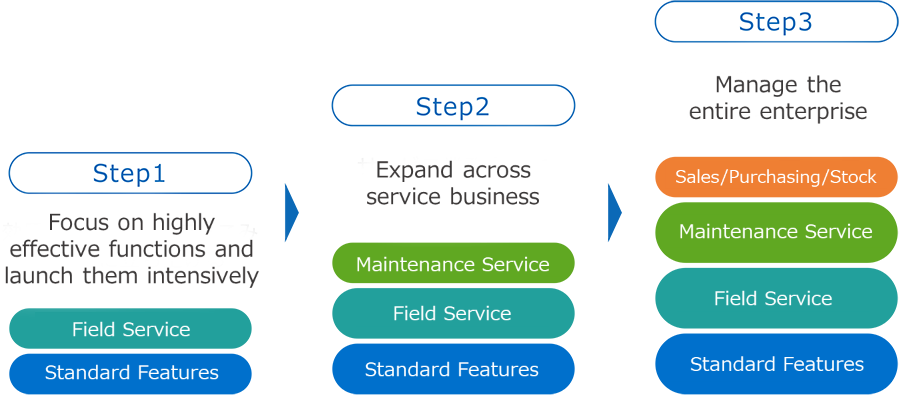 Firmly supports the business for 100 years
The speed of business is changing rapidly. By developing new functions
that are in high demand and following up on version upgrades to various system platforms,
we aim to create a system that will always be loved and used by our customers.