 Introducing the Effects of
ServAir Cloud introduction
Do you have any problems or desires like this?
ServAir solves after-sales service problems
ServAir is a package dedicated to after-sales service operations. We will support the after-sales service problems that customers have from the aspect of the system.
Searching for customer information takes time, making it inefficient when accepting calls

When accepting inquiries, have you ever encountered problems such as "it takes time to identify the target device", "there is no other way to confirm whether the customer has a maintenance contract other than referring to the paper file" and "escalation procedure is too complicated that only veterans can understand"? If so, have you ever wondered that it would be nice if you could respond to the reception more smoothly?

With Servair, information related to services can be centrally managed so the contact center can answer inquiries more quickly, which improves relationships with customers. Many customers who introduced ServAir have significantly reduced costs by about 30 to 50% by consolidating contact centers and sharing reception know-how.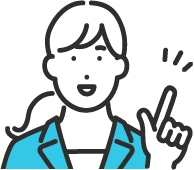 You can receive inquiries while checking customer information, customer delivery information, maintenance contract status, past response history and escalation destination, etc.
Adjusting workload is difficult due to variations in individual experience and proficiency

Adjusting workload is a very difficult task depending on the company size, the amount of service work, and the experience and proficiency of the individual. With Servair, the operations that are being processed in the mind of the service manager, such as "Who can repair this product?", "What repair parts are needed?", "I want to schedule the engineer along with an inspection plan." etc., will be supported by the system.

Servair allows you to search for engineers from a variety of perspectives, including products, skills, and response organizations. In addition, aside from failure repairs, you can also manage information on inspections and off-site repairs, making it possible to schedule engineers according to inspection plans and assign personnel to service agents.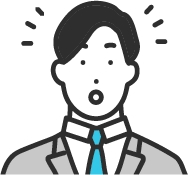 Since all members share information related to repairs, work efficiency is greatly improved together with the productivity of the engineers.
Leveling the work contents and analyzing the failures cannot be done as the work report is operated on paper

When the work report is operated on paper or Excel, the work such as filling in the work contents, printing, getting an approval stamp, and storing it in a King Jim file becomes very complicated. Besides, failure analysis and work analysis also cannot be performed because it is stored on paper.

With ServAir, data are accumulated when you enter a work report in the flow of regular work, and you can analyze data such as symptoms, causes, frequently used parts, work time, and response contents. It is equipped with KPIs and analysis functions required for service operations as a standard feature so you can analyze work operations immediately after introduction. You can work on the service sites' visualization and improvement activities while using it daily.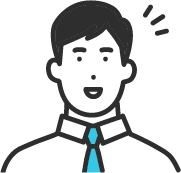 By accumulating and analyzing work report data, the overtime hours of engineers can be reduced and work style reforms can be promoted.
Handling of quotations and purchase orders related to the services is limited on paper or in Excel

Have you ever thought that double entry is troublesome because you need to re-register the data into another system, such as the core system, as the quotation and order form are handled in Excel while the work report is operated on paper?

In addition to service operations, ServAir also provides ERP business functions. Information related to services can be centrally managed, and business flows can be unified. You can also enter work reports on the go, eliminating the need to double-enter after returning to the office.
With the introduction of Servair, rest assured that you can always access good and fresh information, so you can efficiently proceed with the work of engineers from preparation to repair work and repair reports. Eliminating the need for double entry to another system led to a service work efficiency improvement of approximately 20-40%.
Information related to services can be centrally managed by ServAir, eliminating the need for double entry to another system.
Hoping to respond without missing the timing of inspection and maintenance contract renewal

You cannot collect and analyze information about services. Have you ever encountered problems such as "you cannot extract customers to whom you can propose maintenance contracts" or "you do not know what kind of proposals to make to customers"?

With ServAir, it is possible to manage contract conditions such as maintenance contract status, target period, target product, etc. and allows you easily extract customers who are subject to contract renewal. In addition, you can analyze the past service performance accumulated in ServAir and propose the optimum maintenance contract for our customers, which leads to an improvement in the maintenance contract rate of about 20 to 30%.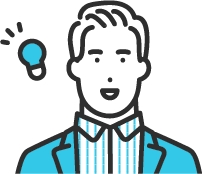 By analyzing past service performance, you can propose the most suitable maintenance contract for your customers.
Inheriting know-how is difficult due to the retirement of veteran employees

Have you ever worried when there is an urgent need to pass on the know-how due to the retirement of veteran employees?

With ServAir, you can use the knowledge function and full-text search function. It can be registered as knowledge at the end of answering or repair support and can be used as an FAQ. In addition, you can also search data or attachments within ServAir at high speed with any keyword.
With these functions, it is possible to register and inherit the know-how of veteran workers. In addition, since personalized information can be centrally managed, information related to the service can be shared by all members.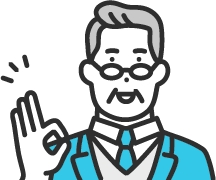 With the knowledge function, you can register the know-how of veteran workers as FAQ. You can also use the full-text search function to search at high speed.