What is ServAir?

ServAir is the only customer service package in Japan that provides integrated support for everything from after-sales service operations such as on-site repairs, periodic inspections and off-site repairs, including call center operations, to ERP enterprise business operations such as sales, purchasing and inventory management.
ServAir offers highly convenient functions in line with actual usage scenes based on the know-how of maintenance service operations cultivated by Yokogawa Group's many years of experience and the experience of supporting after-sales operations for customers in various industries, including business customs unique to Japan.
System overview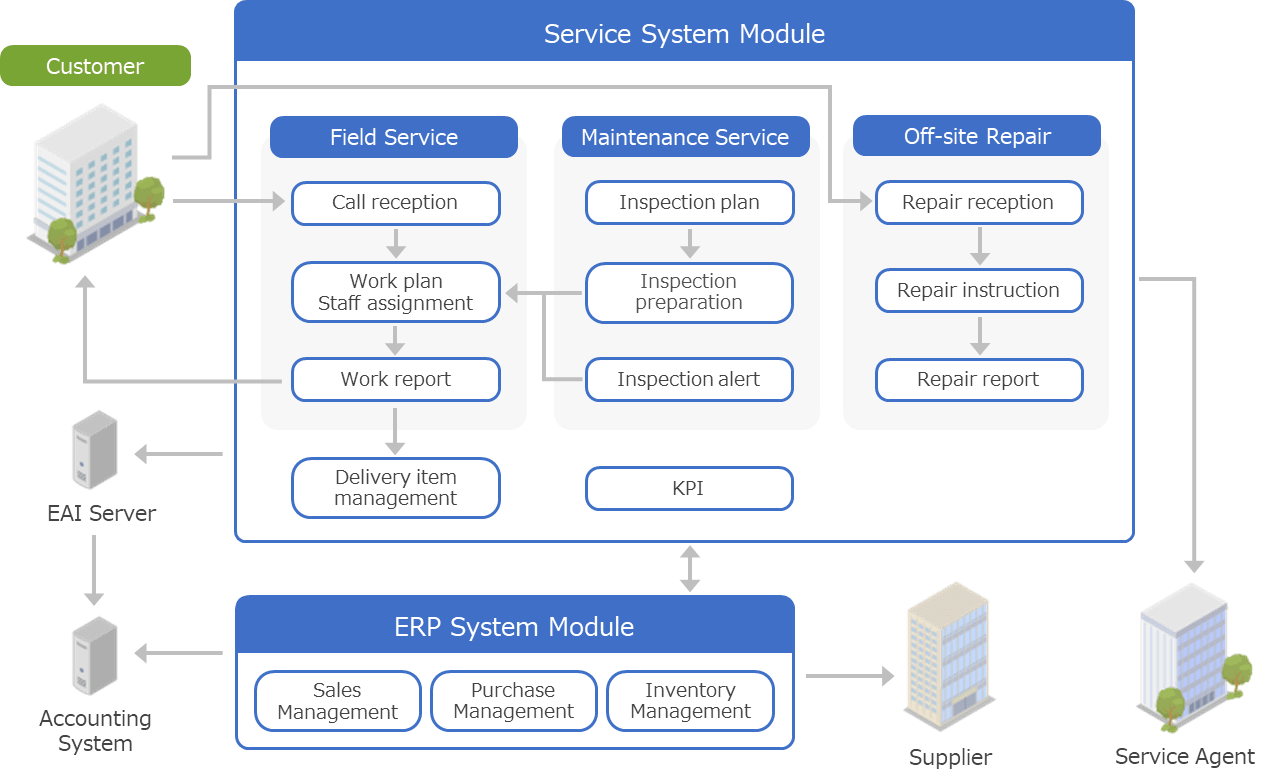 Applicable industries
ServAir can be widely used mainly by companies that provide the following after-sales services, as well as customers who require after-sales service such as inspection, maintenance, and maintenance of general consumer products, deliverables or business equipment regardless of industry.
Manufacturing industries

●

Precision mechanical equipment

●

Transportation equipment

●

Electrical equipment

●

Medical equipment

●

Machinery

・・・

Non-manufacturing industries

●

Wholesale

●

Retail

●

Service

・・・
Functions List
ServAir is mainly composed of service functions, ERP functions, common functions and optional features.