 Introducing ServAir
Benefits of ServAir
ServAir is the customer service package that provides integrated support for everything from after-sales service operations such as on-site repairs, periodic inspections and off-site repairs, to ERP enterprise business operations such as sales, purchasing and inventory management.
Efficiency/Cost reduction

The introduction of ServAir enables the integrated management of distributed and personalized service information, and facilitates the discovery and resolution of new issues.

It also improves the efficiency of service operations by improving the response rate, leveling the utilization rate of service personnel, and reducing reservices.
Business expansion

Enable to improve earnings by facilitating maintenance contracts and regular inspection contracts based on actual deliveries and service histories.

In addition, trend analysis based on service results such as failure causes and countermeasures for each product will enable the creation of new business opportunities such as providing new service menus to customers and proactive maintenance proposals.
Increased customer value

Accelerate service quality improvement, response, and help deliver increased customer value. This allows you to further enhance brand power and competitive advantage.
What are the benefits of introducing ServAir as an after-sales service system?
In addition to an excellent "system", the "know-how" related to service operations is indispensable for the successful systematization of after-sales services that must be closely linked across multiple departments and sites.
ServAir is a package created by bringing together the knowledge of after-sales service that Yokogawa Electric Group has worked on, which has a history of more than 100 years. With introduction consulting that is familiar with Japanese business customs, there are numerous successful implementation examples in various industries including major companies.
"System" and "Know-how",
are the keys to the successful introduction of an after-sales service system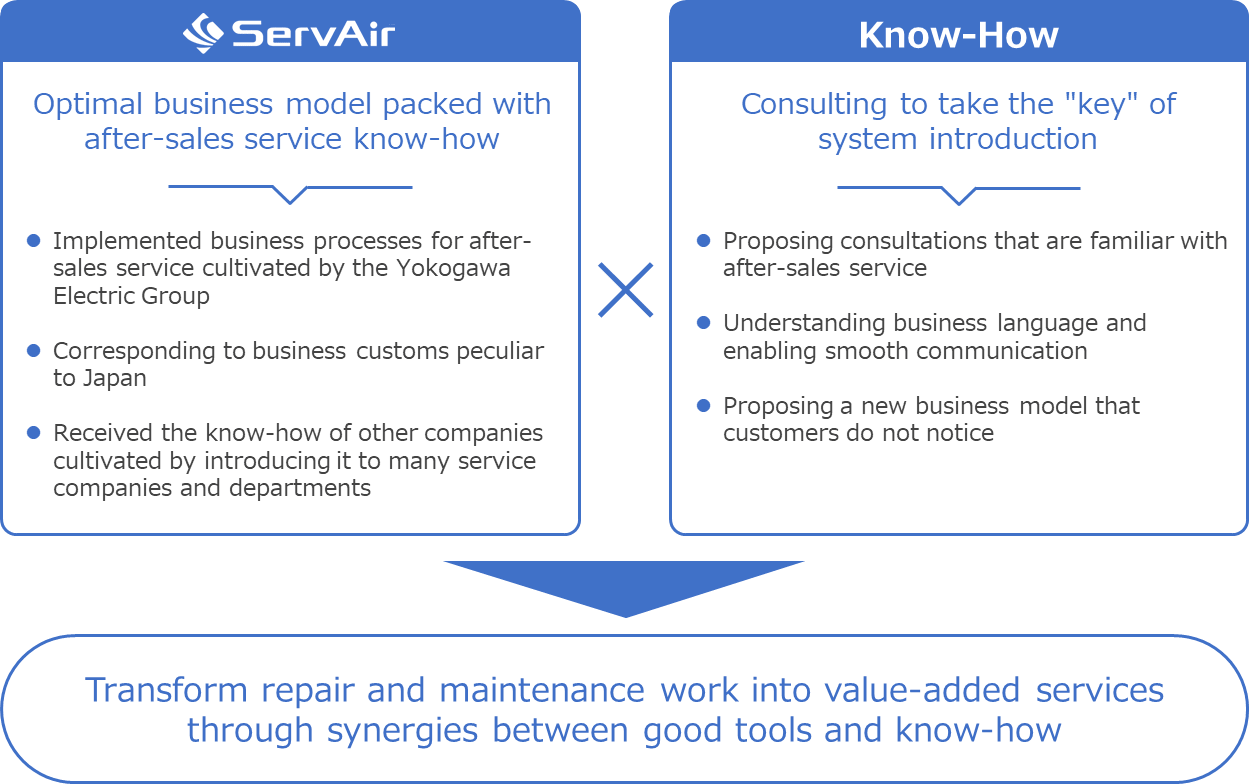 Let's see the results before and after
the introduction of ServAir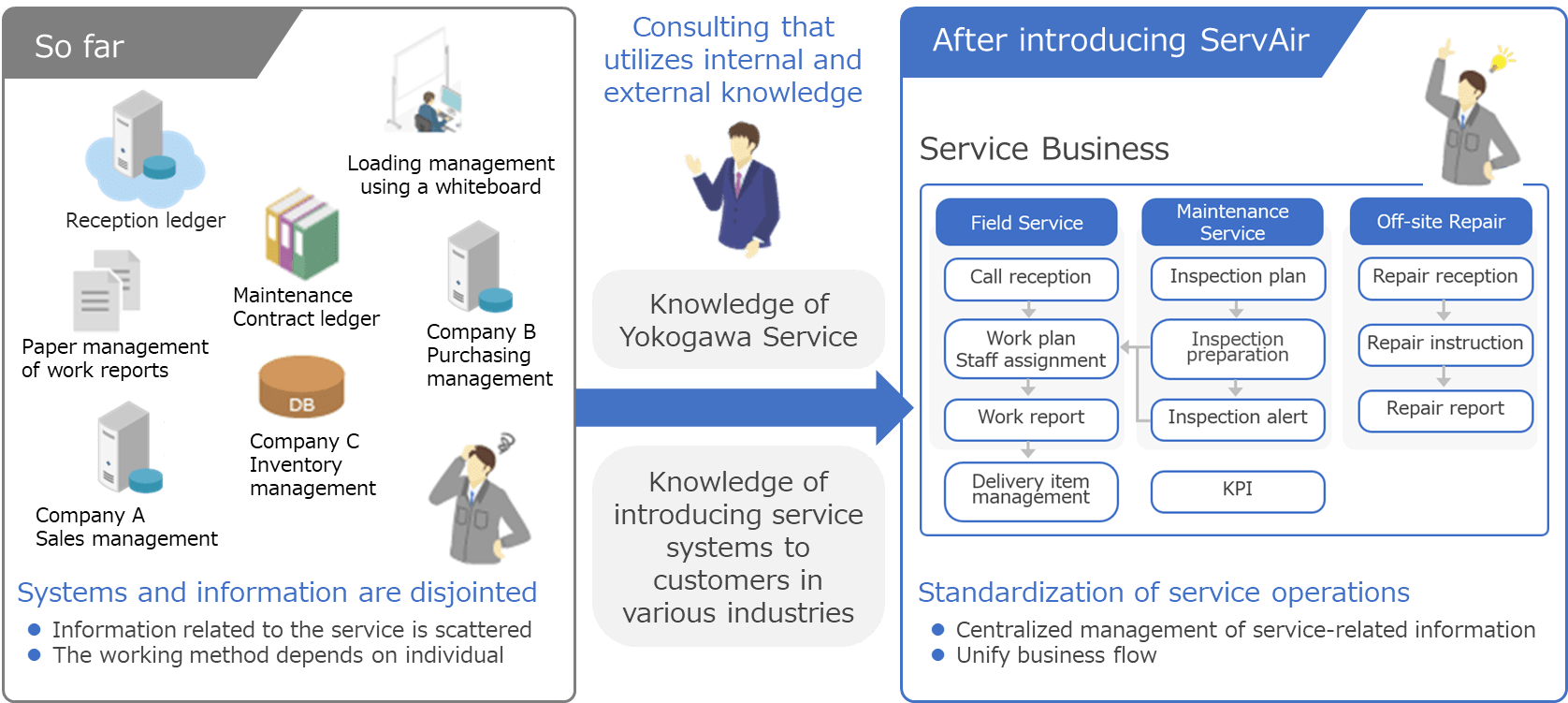 Functions List
ServAir is composed of the main categories of service functions, ERP functions, common functions, and data linkage.