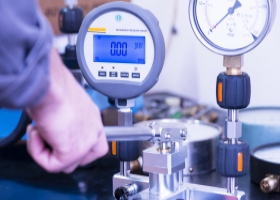 NKS Corporation NKS Corporation
Realize DX of calibration business process with the introduction of ServAir
NKS Corporation is a company that performs "Calibration and Certification of Instruments for Measuring Length and Weight" and "Qualification of Equipment and Instruments of Manufacturig" (Validation support) to check and record the current values of the equipment for measuring various units such as length, weight, temperature, and time.
We play an important role in supporting people's safety and prosperous lives from the shadows through the calibration of measuring equipment, and we are proud of our top-class track record in that we can handle a wide range of operations regardless of manufacturer or model.
This time, we introduced ServAir to promote DX conversion of internal business while making the best use of the package function of ServAir.
Industry
Calibration and Certification of Instruments for Measuring Length and Weight, Qualification of Equipment and Instruments of Manufacturig (validation support work)
Licenses Introduced
Field Service
Off-site Service
Maintenance Service
Sales Management
Purchase Management
Reason for selection
ServAir package can cover all the work of on-site and pick-up calibration
We want to use a system with stable quality covering not only the efficiency of calibration work but also the business requirements, including the core system such as sales and purchasing.
With continuous updates of ServAir Cloud, we can expect additional functions and improvements.
Issues that existed before ServAir introduction
The system is divided for each business, and double entry is required.
There are many paper-based work processes, and it takes time to print, approve, and file.
Work is inefficient since we can't refer to the system on the go.
The input form is different for each system, and the input contents are different for each person in charge.
Data cannot be analyzed since the information is distributed over many systems.
Effects of ServAir introduction
Double entry is eliminated, which reduces input errors and man-hours for check work.
Information can be linked smoothly by digitization, and there is no time lag in information transfer.
It became possible to respond flexibly from the sites, which led to the promotion of telework.
With the integration of the system, it became possible to analyze various types of information.
The latest functions can be used as the system will be upgraded regularly.
Interview
Actively consider BPR with system integration as an opportunity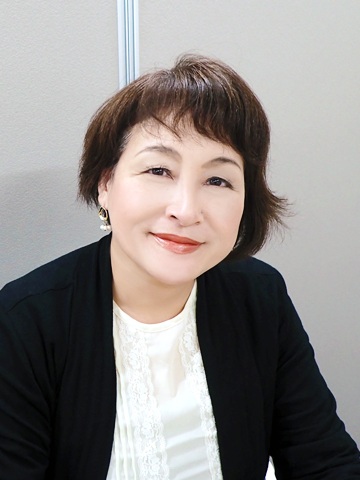 NKS Corporation
Administration Div.
Planning Dept. BizInnovation & DigitalizationPromo. Gr.
Group leader
Ms. Rumi Iwase
While our business is generally maintained and operated, such as regulations and procedure manuals, there are still many parts handled by paper operation and communication between employees. I thought that digitizing these would improve work efficiency.

Regarding the system, there are a total of 15 systems optimized for each business, and there were problems such as input errors and increased work time due to double input. Therefore, we decided to move forward with BPR as well as system integration when the server support ended.

There are two patterns of calibration, which serve as our main business, the "on-site calibration" where we visit the site to calibrate equipment, and the "pick-up calibration" where we bring the equipment into the company for calibration. Since the main flow is very similar to the after-sales service business, we decided to proceed with the system introduction centering on ServAir.
Conducted analysis from both business and system aspects with the grand design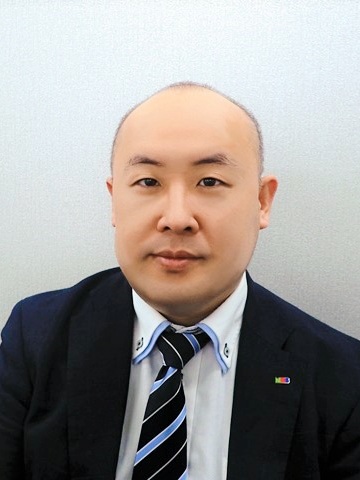 NKS Corporation
Business Management Div. Business Management Dep.
Sales Gr.
Mr. Toshikazu Yoda
When introducing the system, we wanted to refer to the knowledge of other companies' system introduction and business improvement methods, so we asked them to carry out a grand design. We evaluated whether to respond with the system or review the business considering the issues that the current system and business are facing and what is ideal in the future. We analyzed and organized from both business and system perspectives on how to make the functions that utilize the existing system coexist with the range covered by ServAir.

As a result of organizing with the grand design, we were able to integrate 15 systems into 3 systems including ServAir. We migrated almost everything into Servair, including the main flow of calibration work, management of standard equipment required for calibration, and qualification management system, but we left the quote estimation system that contains our calculation logic.

Regarding the range supported by ServAir, we have made the best use of standard functions, and for projects, we have focused on setting customizing, master setup, and operation training so that you can enjoy regular version upgrades. As the system infrastructure is cloud based, it became accessible from outside the company.
Promotes digitization and greatly improves work efficiency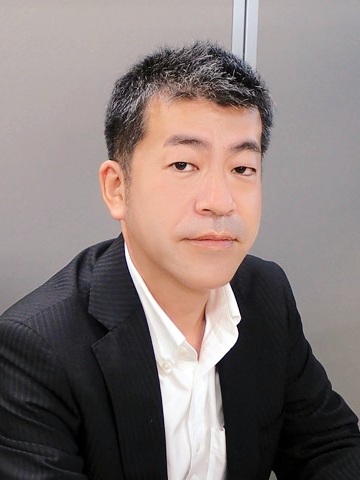 NKS Corporation
Business Management Div. Business Management Dep.
Service Gr.
Manager
Mr. Kunihiko Nagae
The introduction of ServAir has been very effective in reducing paper operations, which was the goal of BPR. In the case of paper operation, information is handed over manually or by fax, so there is a time lag. However, with systematization, information is reflected in real-time, making it possible to proceed smoothly with various tasks.

In addition to assigning engineers and sharing work reports, it was necessary to take measures such as printing papers, bringing them, attaching emails, and storing files for purchased documents. But with ServAir, you can manage by associating related documents with incident(product) information, and it is easy to understand the material cost.

Since ServAir can handle the work of searching for documents and the work of printing work reports and obtaining approval from superiors, we were able to reduce all the man-hours required for these tasks. Since there is no need for a place to store documents, there is no physical space, no shelves, no desk for stacking materials, and the company becomes clean. In terms of the usage of multifunction devices, printouts have been reduced by more than 20% compared to last year.
Smooth communication within the team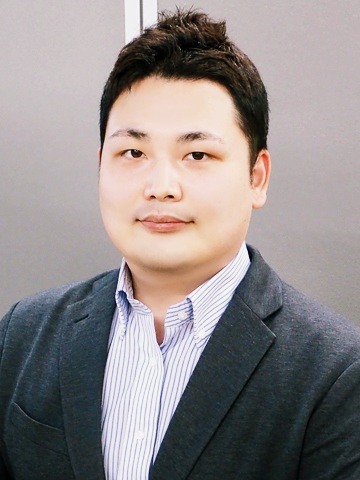 NKS Corporation
Administration Div. Planning Dept.
BizInnovation & DigitalizationPromo. Gr.
System PIC
Mr. Tsutomu Matsuda
The calibration work is handled by the team, but various communications within the team are carried out on the ServAir timeline function. Since all communication information centered on an incident are centralized in one place, email exchanges are also greatly reduced, which is very favorable. With the introduction of ServAir, we also digitized documents. By utilizing ServAir and changing operations, it has become possible to carry out operations flexibly regardless of location, which has led to the promotion of telework.

Since data can be referenced and updated even when away from home, it became possible to respond flexibly to the changes in specifications at the site. In addition, since it is now possible to refer to information from other offices, it became possible to allocate work efficiently while checking the availability of engineers.

In terms of system usage, data was inputted manually in each system before the introduction of Servair, so it took a lot of man-hours to check work for input mistakes. The variation in human input is reduced by inputting the subdividing items in Servair, making it easier to utilize the data.
Make it an information infrastructure for executing business strategies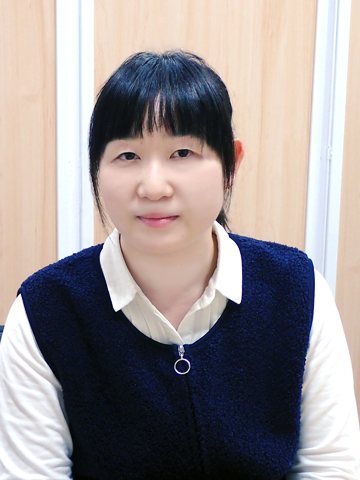 NKS Corporation
Administration Div. Planning Dept.
BizInnovation & DigitalizationPromo. Gr.
System PIC Leader
Ms. Chiumi Hashimura
Before the introduction of ServAir, the contact information was different for each system, so it was necessary to confirm who to contact. But after the introduction of ServAir, the unified support window made inquiries easier, and response time to inquiries has improved.

By aggregating the data in ServAir, the original data for analysis is being accumulated, and the information infrastructure for executing the management strategy has been established. In the future, we are considering making better use of the qualification master and further reviewing the staff assignment work.

In addition, I would like to perform analysis for staff assignments, such as creating a heat map of workdays and contents, allocating personnel to shorthanded areas, and allocating a large number of personnel to difficult tasks. Eventually, there are voices that they would like to utilize analysis for marketing, and we would like to promote group marketing by RFM analysis. We want to group what kind of content customers are repeatedly requesting and consider creating a mechanism that allows us to make positive proposals while considering the customer's requests.

* RFM Analysis
RFM analysis is an analysis method that groups customers by three indicators: Recency (latest purchase date), Frequency (frequency), and Monetary (purchase amount).

Pre-meeting scene of calibration work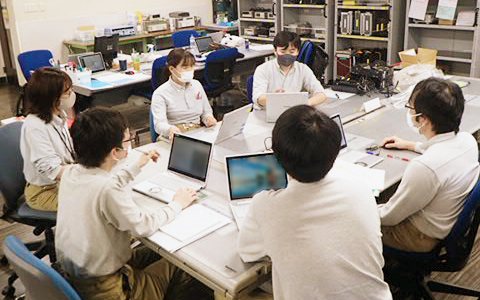 *The information in this case study is as of December 2021.
*Titles, numbers, names, etc. described in this case study are those at the time of publication and may have been changed.