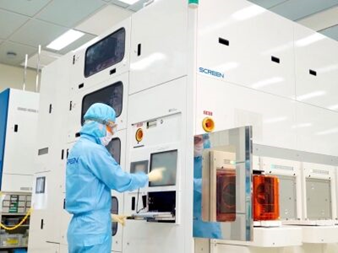 SCREEN SPE Service Co., Ltd. SCREEN SPE Service Co., Ltd.
Realized a 60% reduction in overtime despite a 20% increase in the number of sales processed compared to last year due to improved operational efficiency through the introduction of the system.
Triggered by trade friction between the United States and China, the global semiconductor shortage caused by the expansion of new lifestyles due to COVID-19 and disruptions in global supply chains has led to significant growth in semiconductor-related markets.As a domestic service company for semiconductor manufacturing equipment of the SCREEN Semiconductor Solutions Group, SCREEN SPE Service Co., Ltd. develops a wide range of businesses, from setup, maintenance, and modification services for semiconductor manufacturing equipment to the development and sales of original peripheral devices, and as a technology partner of semiconductor manufacturers, we support the manufacturing sites of key devices that will create the future.With the obsolescence of the core system, which has been in use for more than 13 years, the introduction of ServAir, an all-in-one package that includes core operations, has significantly improved operational efficiency.
Industry
Setup, maintenance, and modification services of semiconductor manufacturing equipment, as well as development, production, and sales of original peripheral equipment.
Licenses Introduced
Field Service
Sales Management
Purchase Management
Inventory Management
Reason for selection
Not just a system integrator, Servair is used in-house, which contains the essence necessary for field service operations.
We figured out that 80% of our operations can be handled by Servair through prior work arrangements.
Each module is fully equipped and can be expanded to include off-site repair and maintenance contracts.
It is an all-in-one package that includes not only service operations but also core business operations.
There is a mechanism for managing delivery items that foreign packages are lacking.
Issues that existed before ServAir introduction
Obsolescence of the core system after 13 years of use.
Difficulties in maintaining functionality due to scratch development.
It only supports IE and does not meet modern security requirements such as multi-factor authentication and redundancy.
Complex business processes due to company expansion and direct sales.
There were problems with company-wide governance as approvals necessary for operations were not implemented.
Effects of ServAir introduction
Significantly reduced overtime despite a 20% increase in the number of sales (April to July 2022: 60% reduction (compared to the same month of the previous year)).
Strengthened governance by ensuring that each approval procedure is executed without omission within the business process.
Avoided local Excel and information dispersion by executing operations on core systems.
Unified company-wide operations through business processing based on the new business workflow.
Revealed old local rules and rectified them as they should be.
Changed and established user personnel's awareness of business improvement.
Expedited data aggregation and reporting through data linkage.
Interview
Repair work through direct sales became the main, and existing systems are not keeping up.
SCREEN SPE Service Co., Ltd.
Business Dept. General Manager
and IT Promotion Section Section Manager
Project Manager
Mr. Toshiyuki Sakai
We had been using a system originally built from scratch for 13 years. At that time, we mainly handled service operations via the parent company and was a core system suitable for inter-group transactions.

About 10 years ago, we began to offer repair work through direct sales, changed our business model to gradually become more independent from a service outsourcing company, and expanded the size of our company. The number of personnel involved in the service had increased, and the existing system did not keep up with the size of the company and was not able to cover the scope of work. It was a situation where only the results were entered into the system, and the end-of-month processing was performed after confirming that the numbers were correct.

We used Excel for tasks that needed supplementation. For this reason, it was necessary to reconcile the core system with the Excel workbook at the end of each month.
After confirming the shipping and receiving of parts for one month in the Excel workbook, there was a task of manually inputting one month's worth into the existing system all at once, which was extremely burdensome for working members.

The direct motive for the system change was that the existing core system was only compatible with Internet Explorer and did not have redundancy or multi-factor authentication.
We felt that there was a lack of internal control and a problem with company-wide governance.

The existing system was originally a package, but it was built with many improvements to meet our requirements. We didn't know what a field service operations system should be, so we were looking for a system that would allow us to manage our service operations and core business operations together.

ServAir is an all-in-one package that covers core functions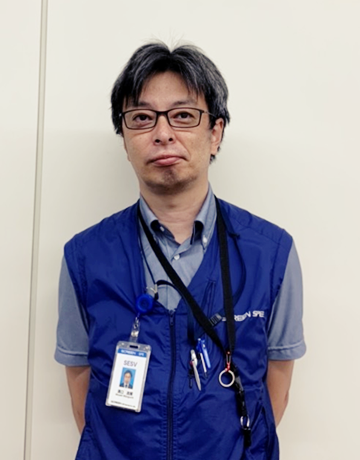 SCREEN SPE Service Co., Ltd.
Business Dept.
Business Section Section Manager
Project Leader
Mr. Masaki Mizoguchi
We spent about a year collecting materials from four companies, including ServAir, both foreign and domestic packages, and compare their functions. The most decisive factor for choosing ServAir is that it is used not only by system integrators but also by the company itself. Given that it is used by the company itself, we thought that it would be a system that is extremely thorough on the finest details​ of service work.

In particular, regarding the management of delivery items, I felt that it would be easier to operate and manage because it is a structure not found in foreign packages. We consider field service work a difficult task, but we were able to catch glimpses of how to proceed in areas that do not appear in the workflow as the essence of ServAir's system during the proposal process.

At the time of introduction, we had a PoC phase to understand our business and organize our operations. The result of the PoC study turned out that 80% of our business could be covered, and 20% could be handled by add-ons and customizations.

In addition, as per our company's request, rather than having multiple systems in the form of a service system for service operations and core systems for sales management, purchasing management, and inventory management, we would like to run our operations in one system. It is very easy to use because field service operations and ERP enterprise business operations can be used with the same ease of operation, the division of roles is clear, and history can be managed.

In this introduction, although we started with the range of modules compatible with the existing system, we also thought it would be good to have the scalability to add additional modules as needed in the future.
It is an all-in-one package that includes not only service operations but also core functions, and the fact that it does not depend on the platform was also a deciding factor.
We were able to consolidate 41 workflows into 18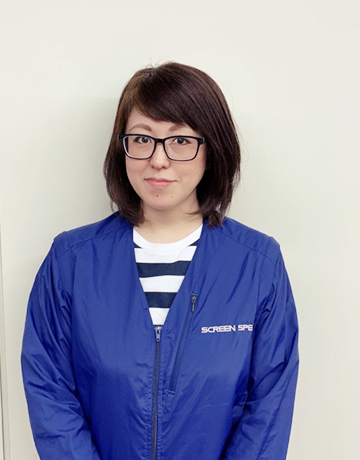 SCREEN SPE Service Co., Ltd.
Business Dept. Sales Section
Project Member
Ms. Yuriko Kosaka
As mentioned above, the nature of our business has diversified over the years, and our business processes have become more complicated.
Although workflow was developed each time, it was tailored for each product, so in the end, there were as many as 41 workflows, including a flow for using parts and a flow for handling proprietary products.

Before introducing ServAir, we decided to have a PoC phase to organize our operations. During the PoC, we verified each workflow one by one to see what the steps would be if we operated each workflow with ServAir.
"We had about 20 members reviewing the work, including the site members. Progress was made regularly once a month while the board of directors reviewed it. "

Of course, there were differences in the characteristics of each customer and the operational methods of each site, but with the introduction of ServAir, we were able to organize our operations and consolidate 41 workflows into 18.
During the PoC, it was good that we were able to organize while learning how other companies operate their business. We created procedure manuals based on the business flow and held briefing sessions to establish the operations.

We were not particular about any particular points upon the introduction of ServAir, but after organizing the business, we made add-ons and customizations necessary for business management.
Furthermore, in consideration of future system upgrades, we made the system conform to ServAir's standard workflow.

The main items that ServAir has helped us solve are as follows:

・Execution of approvals for each project (sales orders, quotations, purchase orders, sales)
・Centralization of information (consolidation into incident and incident work)
・Paperless work slips (cooperation with i-Reporter)
・Abolition of individual payment processing, integration into ServAir
・Clarification of business areas and scope of departments in charge
 (sales, purchasing, etc.)
・Realization of compliance with the Subcontract Act and specification of payment terms
・Realization of correction including operation and inventory management rules by
 utilizing the inventory functions

Since the system does not end after the introduction, we also conduct operational inspections and periodically catch up on maintenance and management
Realized a 60% reduction in overtime through the introduction of ServAir, while the number of sales increased by 20% compared to last year.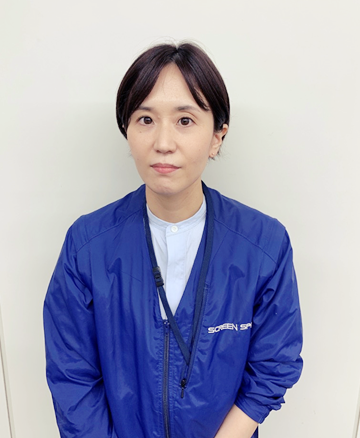 SCREEN SPE Service Co., Ltd.
Business Dept. Procurement Section
Project Member
Ms. Miyuki Yoshimaru
We have been using ServAir for about ten months now, and overtime for working members has been reduced by 60% compared to the same month last year. Even though the number of sales has increased by about 20% since last year, we have been able to reduce overtime without increasing the number of personnel, so we feel that the introduction of ServAir has produced a significant effect.

We believe that the major factors in the introduction of ServAir were the reduction in man-hours spent on data checking and the elimination of double registration. Since data are centrally managed in ServAir through the system's implementation, data aggregation and reporting can now be performed quickly. Members of each site also report the end of month work earlier than before. We have also been able to reduce man-hours at our sites, and we feel that overtime hours are decreasing.

In addition, we were able to eliminate Excel and department-specific rules on each person in charge's local machine. By entering data from the ServAir screen and carrying out the work, it became possible to manage the work report through data and abolish paper operations.
The chat function called Timeline, which allows only relevant parties to follow the history, has significantly reduced emails. With papers and emails eliminated and data centrally managed in ServAir, we can now work with data.

Governance has also been strengthened by having ServAir execute each approval procedure without omission within the business process.
We have solved the issues we initially felt were problematic and are starting to see results. In the future, we would like to conduct business analysis to make it even more effective.

Promoting business improvement from "break maintenance" to "pre-maintenance"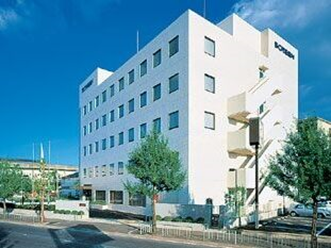 Since data is now centrally managed by Servair, we would like to utilize analysis tools to further promote the visualization of internal KPIs, such as sales, revenue management, and service staff operation rate.
We have already achieved a 60% reduction in overtime, but we would like to further improve operations.

In addition, we would like to proceed by analyzing operations to improve them from "break maintenance" to "pre-maintenance".
We are planning to secure parts inventory before the equipment breaks down, and we are also considering reducing the operational burden by deploying RPA.

We believe this system introduction was a good opportunity to radically change and establish the awareness of user personnel towards business improvement. In the future, we are considering the concept of a call center, and we definitely want to use Servair as the foundation of our infrastructure.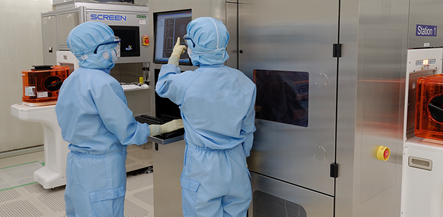 ※The information in this case study is as of August 2022.
※Titles, numbers, names, etc. described in this case study are those at the time of publication and may have been changed.