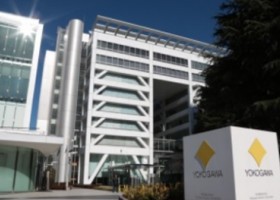 YOKOGAWA Group Yokogawa Electric Corporation
'Global One Service Management Platform' is realized
Yokogawa developed the world's first distributed control system which controls and monitors operations of production facilities at plants, and have been supporting the development of various industries such as oil, gas, chemical, electric, steel, the pulp(paper), pharmaceutical, and food. To continuously support the customers' business transformation as digital technology makes remarkable progress and the business environment changes drastically, we advocate "IA2IA(Industrial Automation to Industrial Autonomy)" as a control business concept and connect all elements of the customer's organization. By doing so, we aim to become a partner for our customers who create sustainable value together. Yokogawa has decided to adopt ServAir as their global system to centrally manage customer information and support service operations, and to deploy it globally.
Industry
Manufacturer specializing in industrial measurement instruments and process control
Licenses Introduced
Field Service
Maintenance Service
Reason for selection
High matching rate in operation processes as the package was born from the Yokogawa Group
The package had an overwhelming advantage in total cost compared to its overseas competitors
Ease in giving feedback know-how to the package by using it within Yokogawa Group
Issues that existed before ServAir introduction
Each overseas subsidiary was using different service systems making real-time data collection and analysis difficult
Lost of communication with overseas subsidiaries and variation in service qualities have occurred
Effects of ServAir introduction
Unified service processes; improved work efficiency (global governance of service)
Increased sales orders by reinforced sales CRM; expansion of incoming sales and prevention of loss of sales opportunities through maintenance contract management functions
Drastic saving in IT infrastructure cost
Interview
A system that centralizes service operations globally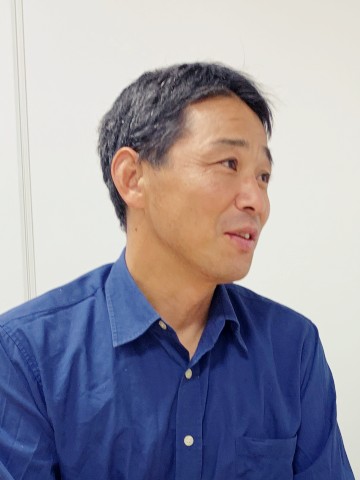 Yokogawa Electric Corporation
Senior Manager, Business Incubation Department,
Lifecycle Service Business Division, IA Systems and Service HQ
Mr. Hiroshi Yokoi
Yokogawa's sales style is such that an account rep properly deals with customers after clarifying the type of industry. However, it cannot be said that the customer-related information has been effectively utilized to support the customer in all directions from marketing and sales to after-sales service.

There came into play a project called customer lifecycle management, whose objective was to manage customer contact points in all areas - from sales to production to after-sales service. The Sales CRM project started first and then followed by the After-sales Service CRM project.

The different service support among international offices and loss of communication due to different systems in place among overseas offices are the challenges of after-sales service which called for an urgent global standardization.
Introducing ServAir, a package that well matched our operations with a massive cost benefit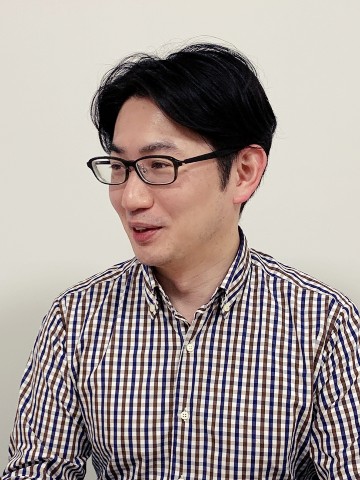 Yokogawa Electric Corporation
Project Manager, Digital Transformation Section, Business Incubation Department
Lifecycle Service Business Division, IA Systems and Service HQ
Mr. Hideki Murata
In our Service CRM project, we were initially in a direction of adopting an overseas package and expanding a system upon that base. Actually, we were already in the phase of requirement definition. Meanwhile, an idea was raised that the ServAir which Yokogawa Solution Service had developed could be a possible alternative, and so we conducted a feasibility study.

ServAir had a high matching rate with our operations as it was born from the same Yokogawa Group. It already had the functions that we wanted to realize in the package. As a result of the feasibility study, it turned out that all the functions we had required were able to be fulfilled. In addition, there was an overwhelming advantage in the total cost compared with the overseas package in competition. These things led us to the decision to switch our direction and to move toward introducing ServAir.

With ASEAN, Oceania, and Taiwan for starters, we are now proceeding to expand ServAir to China and Russia. By strengthening its coordination with the existing office systems and fortifying its functions through the actual use, we aim to improve our operational efficiency furthermore.

In addition, data analysis and data visualization can now be realized by applying BI tools to the collected data. By promoting data utilization through applying AI/BI, we further strive for the improvement of the operational efficiency and expansion of the service business.
Realizing 'One Service Management Platform'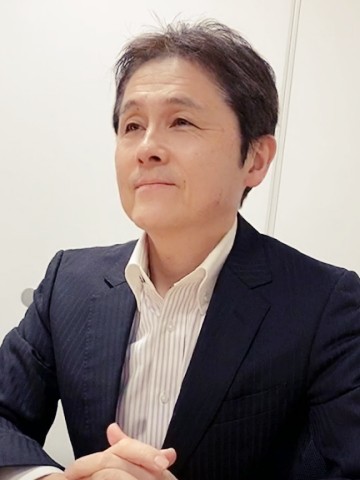 Yokogawa Solution Service Corporation
Manager, Development Center Global Service Solution Department
Mr. Tsutomu Oota
This system is in use in 10 headquarters around the world and offices in each country under its umbrella, all are carrying out their business operations while coordinating with each other. The biggest theme was to introduce ServAir to all overseas offices to realize One Service Management Platform.

Formerly, service-related systems were left to the management of each individual country. In recent years, however, with the ratio of sales from overseas business accounting for 70% of all the sales of Yokogawa Group, the need for global control and management of information from the perspectives of business and customer service has been growing.

To carry out this project, along with fortifying the global functions of ServAir, from an early stage we implemented measures such as improving the English proficiency of the project members and accepting and training engineers from overseas.

To realize One Service Management Platform, we initially had a concept of centralized data management. However, we had to distribute servers in compliance with the laws and regulations on personal information protection, of Russia and China for instance.

Consequently, with requirements like WAN/Internet hybrid network structure and securing of the response amidst mass data access, we conducted thorough architectural design and verification to address such challenges.
Strongly support global rollout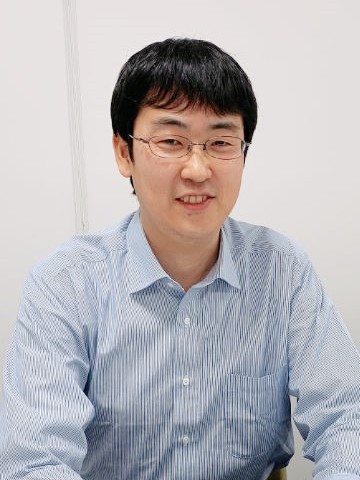 Yokogawa Solution Service Corporation
Project Leader, Service CRM Project
Development Center Global Service Solution Department
Mr. Teppei Tamura
This project started by reorganizing, from the perspective of ServAir, in response to the result of the requirement definition that Yokogawa Electric had prepared based on the overseas package which they had considered adopting.

Although the requested delivery time was short, the high matching rate of ServAir with Yokogawa's business operations became the determining factor and it was made possible to install it on the original schedule and within the allocated budget.

After the development was completed, ServAir has now been rolled out globally at overseas offices. Since the required functions and initial migration data differ slightly from office to office, we are working on improving ServAir in response to specific needs from each office while ensuring consistency with other offices. Further, we have also conducted user training in parallel during the introduction period to ensure smooth operation.

In the future, we will continue to expand the global deployment of ServAir to the offices located in the Middle East, Europe, etc., and further improve its functions based on feedback and requests from each office.

From the standpoint of system support, I would like to contribute to the expansion and solidification of service business, the vision that Yokogawa promotes.
Users' Voices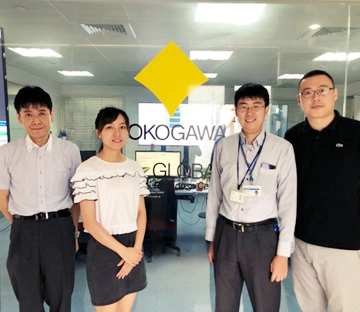 Yokogawa China Co., Ltd.

China Response Center

CRC members

We see various effects of introducing ServAir and One Service Management Platform being realized.

Improvement of work efficiency by unifying service processes; reduction of maintenance costs by commonizing the system and infrastructure; increased sales orders by reinforced coordination with sales CRM; expansion of incoming sales/prevention of loss of opportunities by maintenance contract management functions; and increased awareness of ServAir at overseas offices are among the examples.

We also received the following comment from the YCN (China) office.
"With CRM, we can manage our customer relationships better. We have the ability to rank them and prioritize which ones to engage first. It also improves communication between our teams and our customers."

*The information in this case study is as of Feburary 2020.
*Titles, numbers, names, etc. described in this case study are those at the time of publication and may have been changed.