We offer three service functions
which match all types of industries and business styles.
Field Service
Field service, such as on-site repair, is a function to efficiently manage the work process of the entire field service such as receiving a call from a customer, drafting of the work plan, assigning departments and personnel optimally and preparing various reports.
Optimal personnel assignment and centralized service performance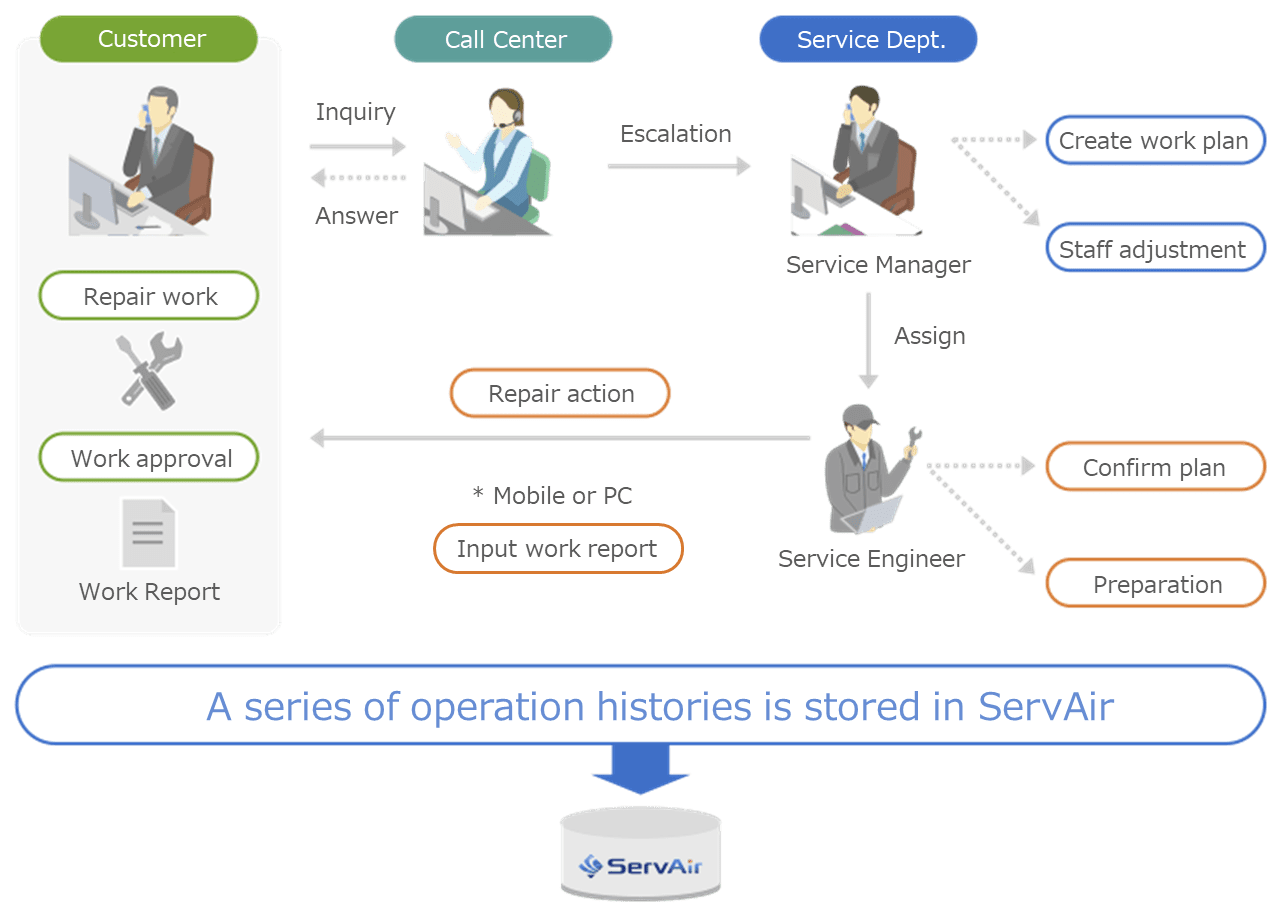 Maintenance Service
Maintenance service is a function to manage the work related to maintenance contract management and periodic inspections. We establish an efficient cycle for the entire business, including smooth coordination between the sales representative who is responsible for maintenance contracts and inspection proposals, and the service manager who is responsible for inspection plans.
Accelerate the establishment of regular maintenance cycles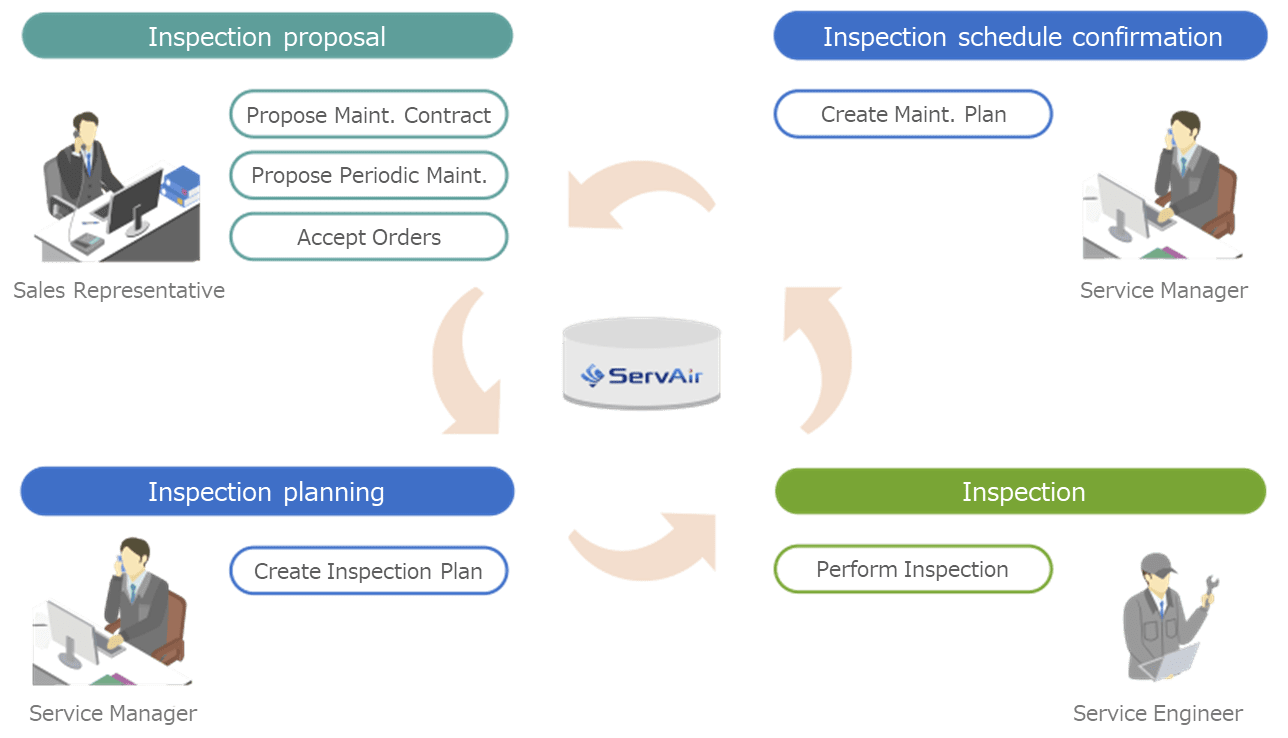 Off-site Repair
Off-site repair is a function to manage a series of processes for repair goods collected at field service or brought directly into, including reception processing, repair at the factory, report creation and shipment.