Here are some practical examples on how ServAir can bring benefits to the service operations.
Contact Center
Do you wish to provide a smooth customer service more easily? Have you ever heard your call operators lament… "It takes time to identify the machine that the customer is inquiring about." "I need to look through paper documents to find out if the customer has a maintenance contract with us." "Escalation process is so complicated that only experienced staff know exactly how."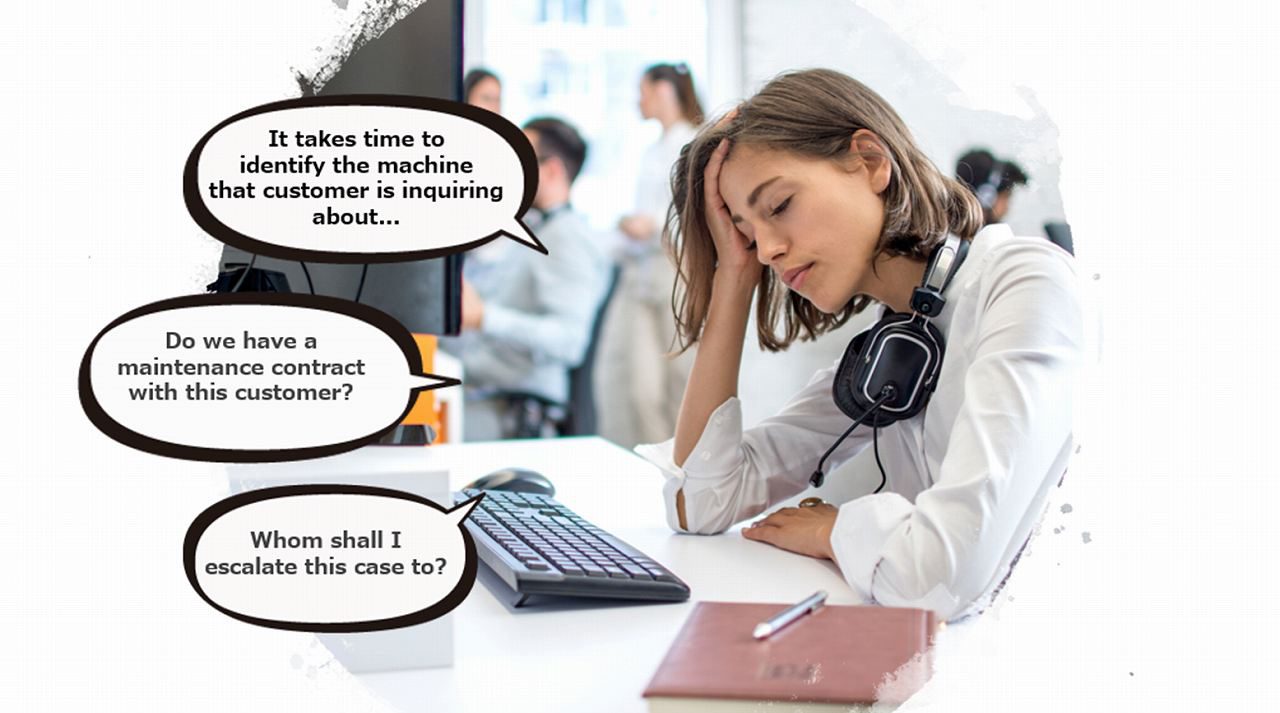 Call reception specialized for service work is possible
The call reception service function of ServAir specializes in after-sales service operations. You can search customers, identify the equipment (facility) and parts that are being inquired about, check whether the customer is under a maintenance contract, search past inquiries, and escalation destination of the case, etc. on ServAir screen while receiving the call. Being able to reference the inquiry history and know the machine that is having a problem at a glance enables a smoother conversation with customers, which leads to improved customer satisfaction. In addition, escalation to a service organization that is responsible for repair in case repair work is needed can be done efficiently by searching the needed skills, target products, geographical areas, etc.

Increased customer satisfaction
By introducing ServAir to your customer service operations, various service-related information can be centrally managed, which allows you to respond to customers while referring to the customer's past inquiries, making the conversation at the Contact Center smooth and improving your relationship with customers.
ServAir is built with tried and tested know-how accumulated at real after-sales service sites such as Yokogawa Global Response Center as well as sites of our customers in the service industry. It is optimized for call reception of after-sales service and enables a smooth transition to the next service in case contacting for repair service and such should be needed.
Many ServAir customers are experiencing a substantial cost reduction by approximately 30-50%, enabled by centralized contact center and shared know-how of call reception.