Here are some practical examples on
how ServAir can bring benefits to the service operations.
Information System
In many cases, systemization in the service industry is falling behind. Paper-based management of work reports and whiteboard-based management of staff's schedule are still a commonplace.
Furthermore, many companies face challenges when trying to introduce a new system, with issues of compatibility among existing systems, concerns about system maintenance support and operational usability, unorganized requirements for adoption of a system, unclear return on investment etc., which makes the decision a difficult one.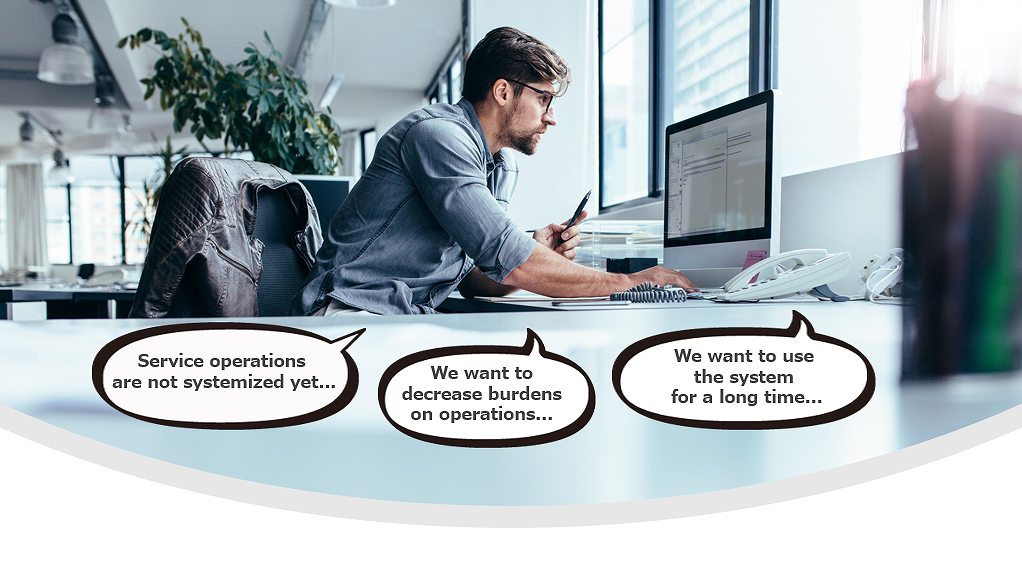 Support from both operational and system sides
Yokogawa Solution Service Corporation provides a variety of support to our customers on both the system side as well as the operational side, utilizing our knowledge and know-how of after-sales service that have been cultivated in Yokogawa Electric Corporation and the group companies and also by our experiences through adapting our services to many large corporations that we were fortunate to work with.
We know the "lingo" of the service operations which is another reason why customers in the service industry find us easy to talk to. ServAir boasts a high package compatibility rate, and aside from interfaces and document forms, most of our customers go on to launch ServAir with no customization. According to your needs, we provide a wide range of support from PoC, requirement definition to installation engineering and maintenance support.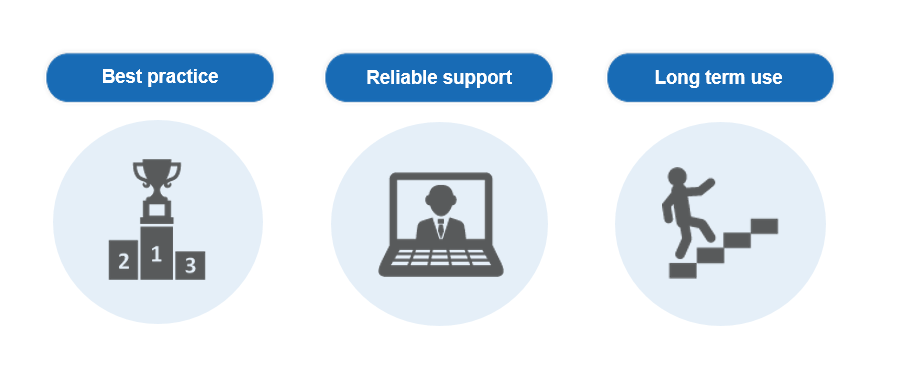 A system designed to be used for a long time
ServAir is standardized as a multi-browser, multi-DB, multi-lingual package which also recognizes different currencies. ServAir adopts open source software for its system infrastructure to avoid vendor lock-ins and enable a smooth linkage with systems from other vendors, taking its full advantage to provide you with a strong system solution. We keep it up to date with periodic version upgrades.
As for the system operation environment, ServAir is compatible with both cloud and on-premise environments. ServAir aims to be a long-life system that adapts to changes in surrounding environments.